Message from CEO
Cities manifest human society's achievements in economics and civilized development, enabling people to yearn for better lifestyles. The development of cities and urban agglomerations inject vigor into China's economic transformation and aid industrial and consumption upgrading.


Having derived rich experience from Gemdale Group over the last three decades, Gemdale Properties and Investment Corporation Limited (hereinafter referred to as "the Company" or "we") cherishes every piece of land and envisions its potential value. We believe that prosperous business centers represent upgraded businesses and consumption upgrading within cities, flourishing industrial parks and towns drive cities'economic growth and development, growing apartments signify an increase in community value and individual economic wealth, and residential communities throughout the city measure the index of people's happiness.


We have an extensive understanding of the precious values lying within city spaces and devote ourselves to further mastering, creating, and integrating this knowledge meticulously.

With core strengths in integrated mixed-use development, assets management with appreciation, innovation, capital operation, and resource integration, we continue to create broader, more diversified, efficient, and exquisite business, commercial, industrial and residential areas in the most promising Chinese cities. These areas grow with the surrounding city simultaneously, steadily and confidently advancing towards the strategic vison of " High Quality Global Asset Management Platform and High Value Integrated Real Estate Development Corporation".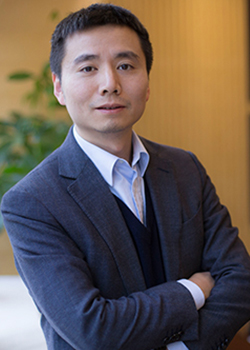 XU Jiajun
CEO of Gemdale
Properties and
Investment